Networking Events

(video from 2018 event)
Video Assistance Company and
NewTek's
Post NAB Showcase
"See what's new with NewTek"
FREE EVENT
TWO SESSIONS
May 11, 2022
10:00 AM and 2:00 PM
Come early (9am)
To speak with engineers from NewTek and
JVC Professional Partners
Stay late (until 5pm)
Plenty of time to network with your peers!
Hampton Inn & Suites
St. Louis/Sounth I-55
(In the Laclede Room)
4200 MidAmerica lane
St. Louis, MO 63129, USA
Get your (Hands-on) demonstration of:
The New TriCaster 1 Pro

TriCaster 2 Elite and 2-stripe control surface

New Cameras from JVC Professional

Learn more about NDI Bridge and how it plays well with Newtek live production solutions.
Call 636-467-2428 to Register

or Email: glenn@glennwolk.com
---
Glenn Wolk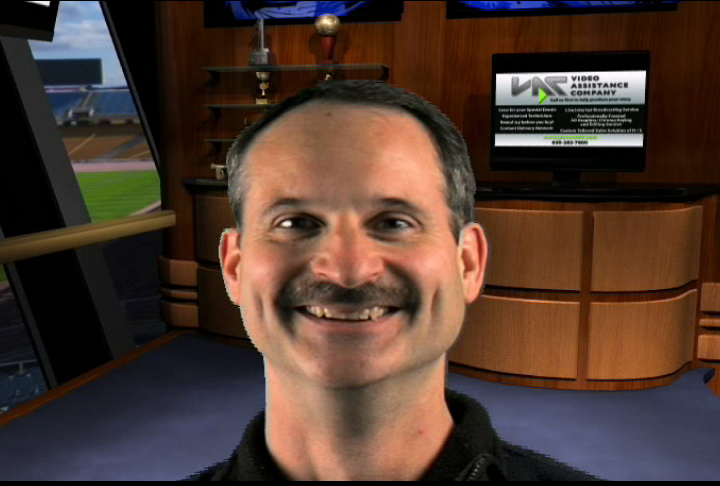 Glenn Wolk, Founder of Video Assistance Company (a referral based business) an Expert who specializes in helping people tells their stories through IP single or multi-camera Streaming to Facebook Live / U-tube Live Professional People Creative Services & Innovative video / audio equipment Technology. We have been making our clients successful for years through Professional Video Services / Factory Authorized Parts Repair / Training & Support / Equipment Sales & accessories. We are the Bridge between the manufacturers and our clients. We are connectors to our clients through our industry contacts as I am referral based business. Ninety percent of my business is through "Word of Mouth" referrals.
CONTACT:glenn@glennwolk.com 636-467-2428
https://www.linkedin.com/in/glenn-wolk-a783a11/

https://twitter.com/wolk_glenn

Clients that Video Assistance Company have supported over the years. Major Educational Universities such as SLU Billikens, Lindenwood Lions, University of MO Science & Technology, High Schools, Corporate Companies such as Boeing, Monsanto, BJC Healthcare, Ameren Missouri, Charter Cable, CBS – KMOV, PBS – Ch9, & Houses of Worship Arch Dioceses Basilica Saint Louis, MO Lutheran Synod & Government State / Federal / City etc.
Target prospects to introduce & refer to Glenn:
Clients who are a joy to work with who want and desire our services, training, support, equipment.
Clients who have the authority to make the decision.
Clients who have the funding / money to invest.
---

Contact: glenn@glennwolk.com to RSVP
Office#636-467-2428

Network with Professionals and see some old friends as well. Learn why MTV, Fox Sports, Major League Baseball, VH1, NHL, NBA D-League, Miss Universe and others use TriCaster as the industry standard in portable live production. Broadcast, live stream, project and record. All at once.

Glenn Wolk - VAC
Video Assistance Company

Studio # 636-467-2428

glenn@glennwolk.com

www.glennwolk.com


636-467-2428 | Email Us | www.glennwolk.com